NBA Star and LI Native Tobias Harris hosted a Basketball & Life-Skills Workshop at the "Yes We Can" Center in Westbury last week. The event that ran from August 21st to the 25th was in presented in part by North Hempstead's Town Supervisor Judi Bosworth and Council Member Viviana Russel, as well as UAS, Inc., Dream and Lead, Heeling Soles, and of course Tobias himself.
Middle and High School players from ages 11 to 18 had the opportunity to learn life and basketball skills from Tobias and other members of the Harris Family, raising not only their basketball IQ on the court, but also gaining an awareness of determining one's future path on and off the court. Of course it was essentially a basketball camp, so there were drills, games, competitions, etc. The ball had to bounce with an NBA player and this basketball family in the house.
iLuvBBall was in the house on the last day this past Friday, as our own Mike Clark aka "Coach Mike" assisted Coach Darrel Foster of Unlimited Potential Basketball, and long-time basketball director for most of Tobias Harris' camps, with cooking food for the campers for the week-end Luncheon Celebration.
After the kids stuffed their faces, they were in for yet another treat, as Tobias & the Harris Family distributed Nike Sneakers to every camper who completed the week-long camp.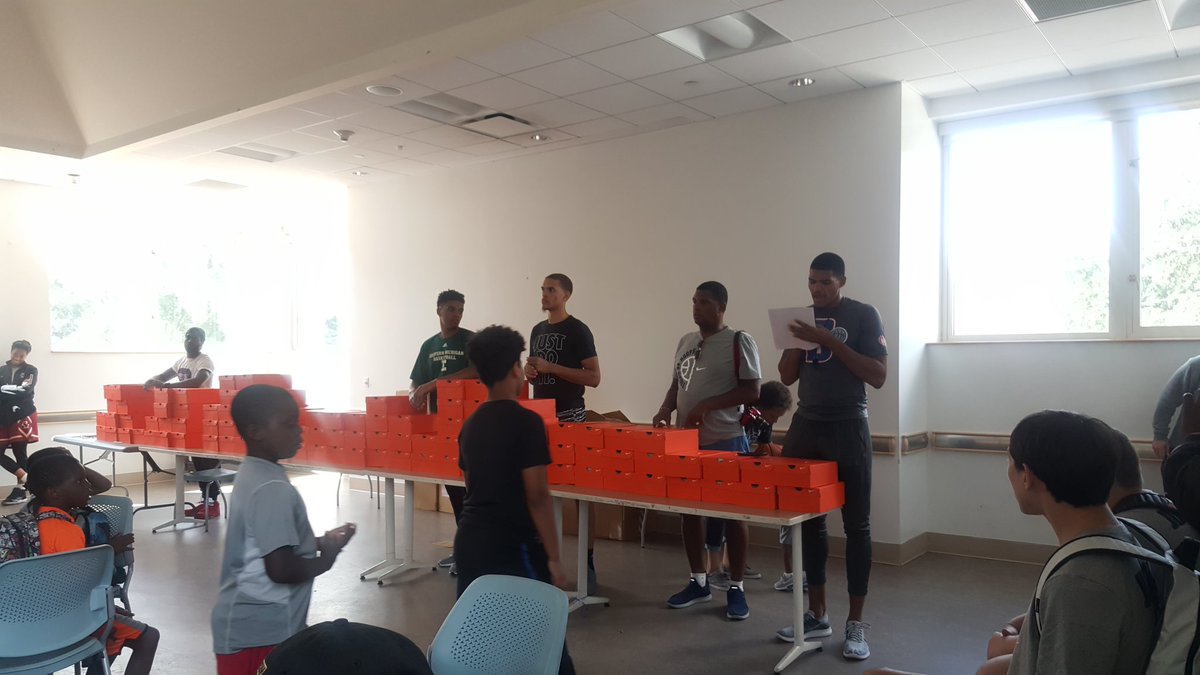 Tobias and the Harris Family prepares to surprise the campers with Nikes!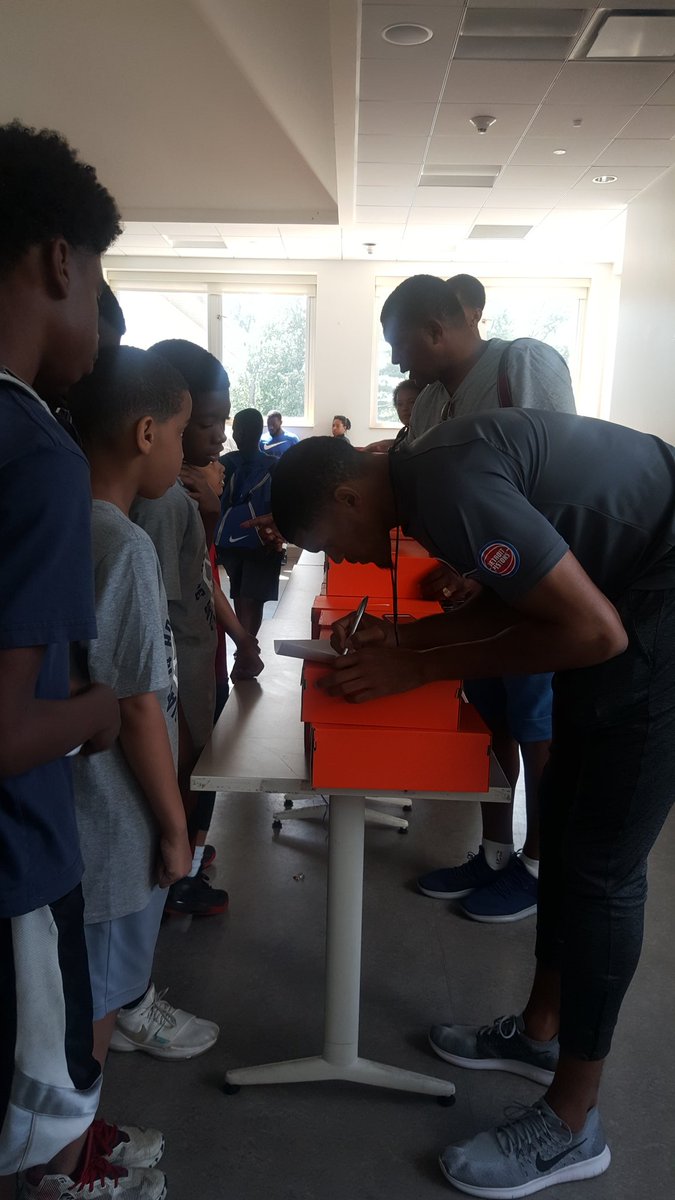 Tobias takes the time to sign some autographs while handing out sneakers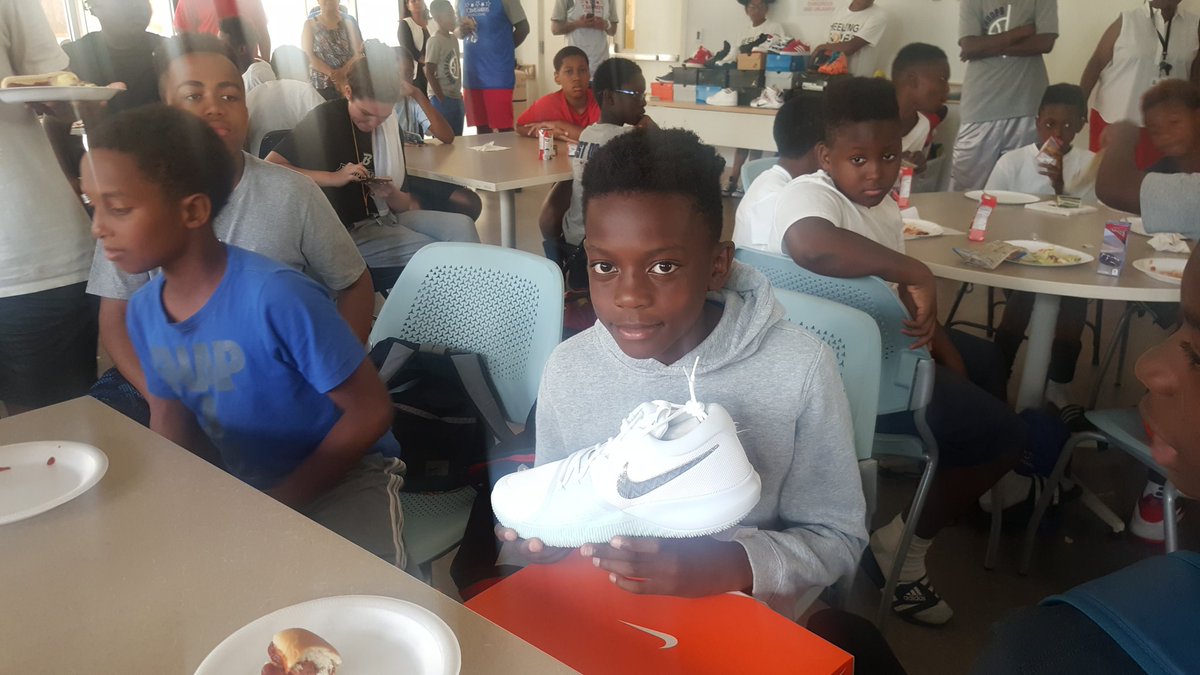 Happy Camper Jeremy Alexander receives his Nike Kicks!
Kudos to Tobias, the Harris Family, the Town of Hempstead, and all sponsors involved for treating the kids to such a great experience!