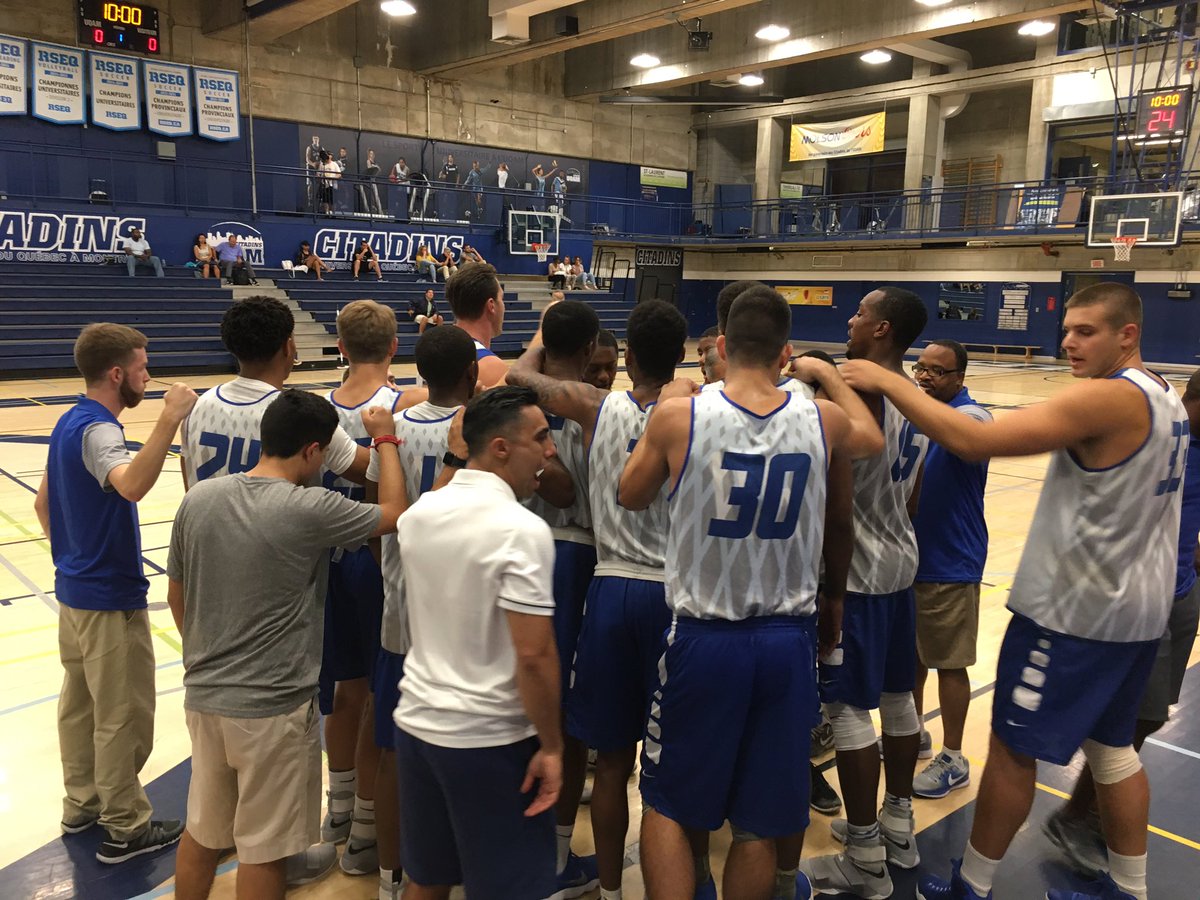 The Hofstra Men's Basketball team placed all five starters in double figures as the Pride opened its Canada trip with a convincing 85-62 victory over UQAM on Tuesday evening at the UQAM Centre Sportif.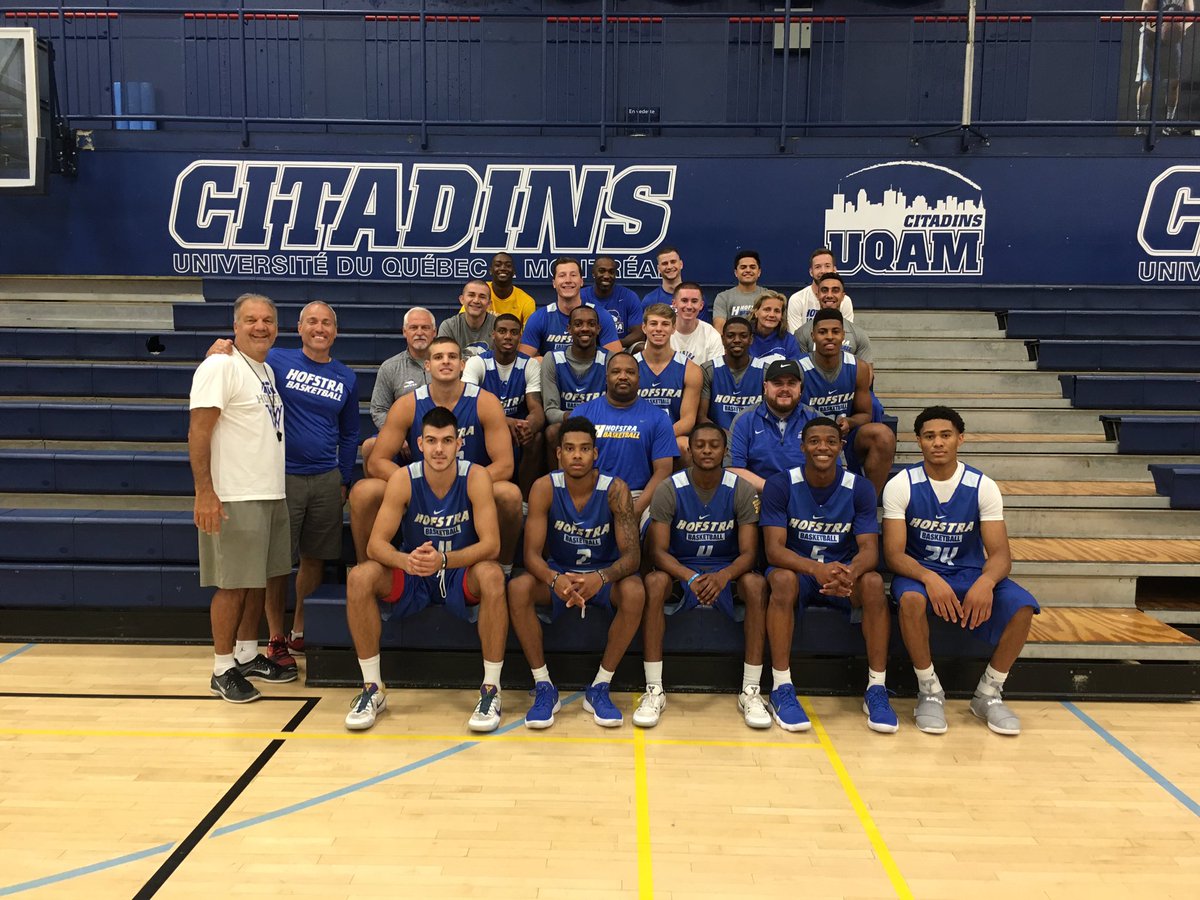 The Hofstra Pride Pose in the gym at the Université du Québec à Montréal
Tonight marked the first of four games for Hofstra up north and the Pride got off to a hot start and led 20-11 after one quarter over the Citadins.
How's the air up there in 🇨🇦, Justin? #RoarWithPride pic.twitter.com/vV3WGJMSvI

— Hofstra Basketball (@HofstraMBB) August 29, 2017
Junior Justin Wright-Foreman led Hofstra with 17 points on 6-7 shooting from the field, while sophomore Eli Pemberton posted a solid all-around game with 13 points, six assists and five rebounds. Graduate student Joel Angus III had 13 points and a team-best nine rebounds, while senior Rokas Gustys tallied 13 points and eight rebounds.
Hofstra had 12 players see the court and ended up shooting a robust 54.8% from the field.
The Pride is back in action on Thursday when it faces Bishop's University at 7:30 p.m. in a game that will be played at Vanier College.
Catch Coach Joe Mihalich's post game comments … also it was Coach M's Birthday, so a BIG BIRTHDAY SHOUT OUT TO COACH M!

---
Main Article from Hosfstra Atheletics Website by Stephen Gorchov; Video from Hofstra Athletics YouTube Channel
Click here for link to original article