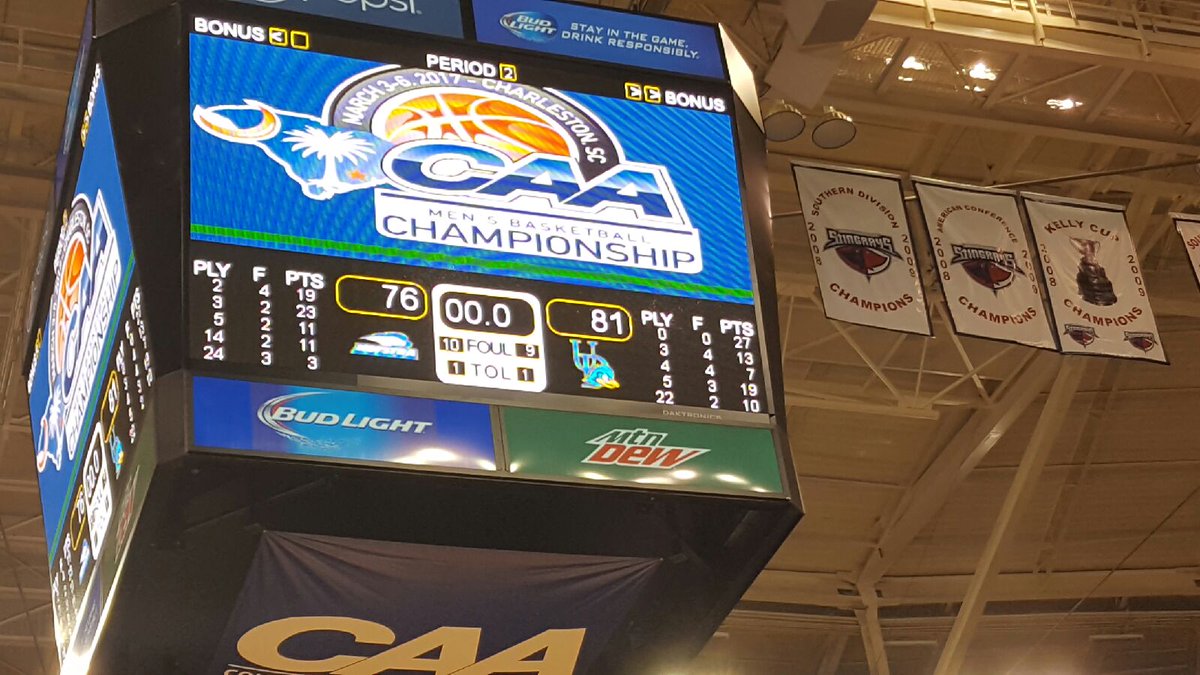 iLuvBBall Alum Justin Wright-Foreman scored 23 points for Hofstra, but it wasn't enough as Delaware rallied from an eight-point halftime deficit to defeat the Pride, 81-76, in the opening round of the CAA Tournament at the North Charleston Coliseum.
CAA Freshman of the Year Ryan Daly scored 27 points with 11 rebounds and 6 assists helping Delaware to pull away in the final minute to beat the Pride, while Eric Carter added 19 points and 10 rebounds for Delaware.
Delaware's Cazmon Hayes blocked Deron Powers' jumper and then Carter hit a bucket to give the Blue Hens a 76-74 lead with 1:04 remaining. Brian Bernardi missed a jumper on the Pride's next possession, and Delaware made 3 of 4 free throws to make it 79-76. Powers, who finished with 18 points, missed a 3 and Daly made two free throws to seal it.

Hofstra's Justin Wright-Foreman brings the ball up against UD
Senior Powers ended his Hofstra run with 18 points, while Freshman Eli Pemberton (12) and Senior Brian Bernardi (11) were also in double figures. Rokus Gustys finished with 9 points and 9 rebounds for the Pride.
Despite sweeping the Blue Hens during the regular season, Hofstra sees its season come to an end with a record of 15-17. Delaware improves to 13-19 and moves on to face top-seeded UNCW in the quarterfinals on Saturday at 12 p.m.
Check out highlights from the game | From CAA's YouTube Channel

---
Congratulations to Hofstra's CAA Conference Award Winners
Justin Wright-Foreman
All CAA 2nd Team

| 18 PPG 3.5 RPG 1.6 APG
Eli Pemberton
CAA All-Rookie Team

| 12.8 PPG 3.4 PPG 2.0 APG
Hunter Sabety
CAA All-Academic Team

| 3.41 GPA 4.2 PPG 4.6 REB
Rokus Gustys
CAA All-Academic Team

| 3.22 GPA 9.2 PPG 12.2 REB