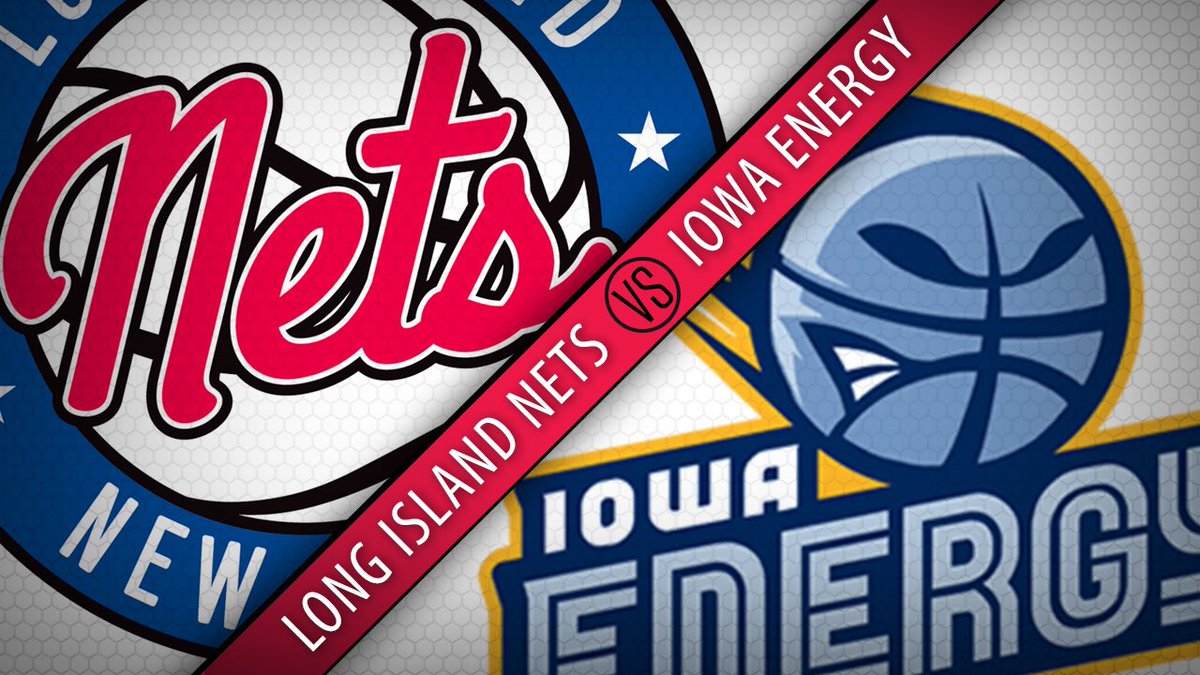 The LI Nets (14-24) got up early on the Iowa Energy (9-28) and never gave up ground in Friday night's 101-109 win at Iowa .
The Energy led on three separate occasions in the first quarter for a total of 25 seconds, with their last advantage of the game coming at the 9:35 mark in the first.
JJ Moore led the Long Island Nets offensively, finishing with 28 points on 11-of-19 shooting from the field. The LI Native and Rutgers alum also put up seven rebounds, three assists and two steals.
Seven Nets players scored in double figures in a well-distributed scoring game for Long Island. Three players posted a double-double for the Nets on the evening including: Cliff Alexander (14 points, 13 rebounds), Egidijus Mockevicius (14 points, 10 rebounds) and Portland Trailblazers' assignee Tim Quarterman (11 points, 10 rebounds and 9 assists).
? that @TBurrell_2 dunk pic.twitter.com/D4W7zH84eR

— Long Island Nets (@LongIslandNets) February 25, 2017
Wayne Selden Jr. led the way offensively for Iowa, recoding a team-high 23 points on 7-of-18 shooting from the field. The Kansas guard was coming off a season-high 31 points in last night's loss to Salt Lake City.
As a team, the Energy shot 40.4 percent from the field and a disappointing 26.1 percent from deep (6-23).
Wade Baldwin IV contributed 19 points on 9-of-15 shooting from the floor. The guard also recorded four rebounds and three assists in 30 minutes of action.
JaKarr Sampson and Jarell Martin rounded out players in double figures for Iowa. Sampson finished right at his season average with 14 points and seven rebounds. Martin added 12 points and four rebounds on an off shooting night (4-13).
---
LI NETS ? TICKETS AFFORDABLE & FUN!