Day 1 of the NBA Combine in the books and a good part of the broadcast coverage centered around some locals – Rawle Alkins (Brooklyn Native formerly of Chirst the King HS and Rens AAU) and Hamidou Diallo (Queens Native formerly of Bowne HS, Putnam Science, NYC Finest AAU, NY Jayhawks, and Rens AAU).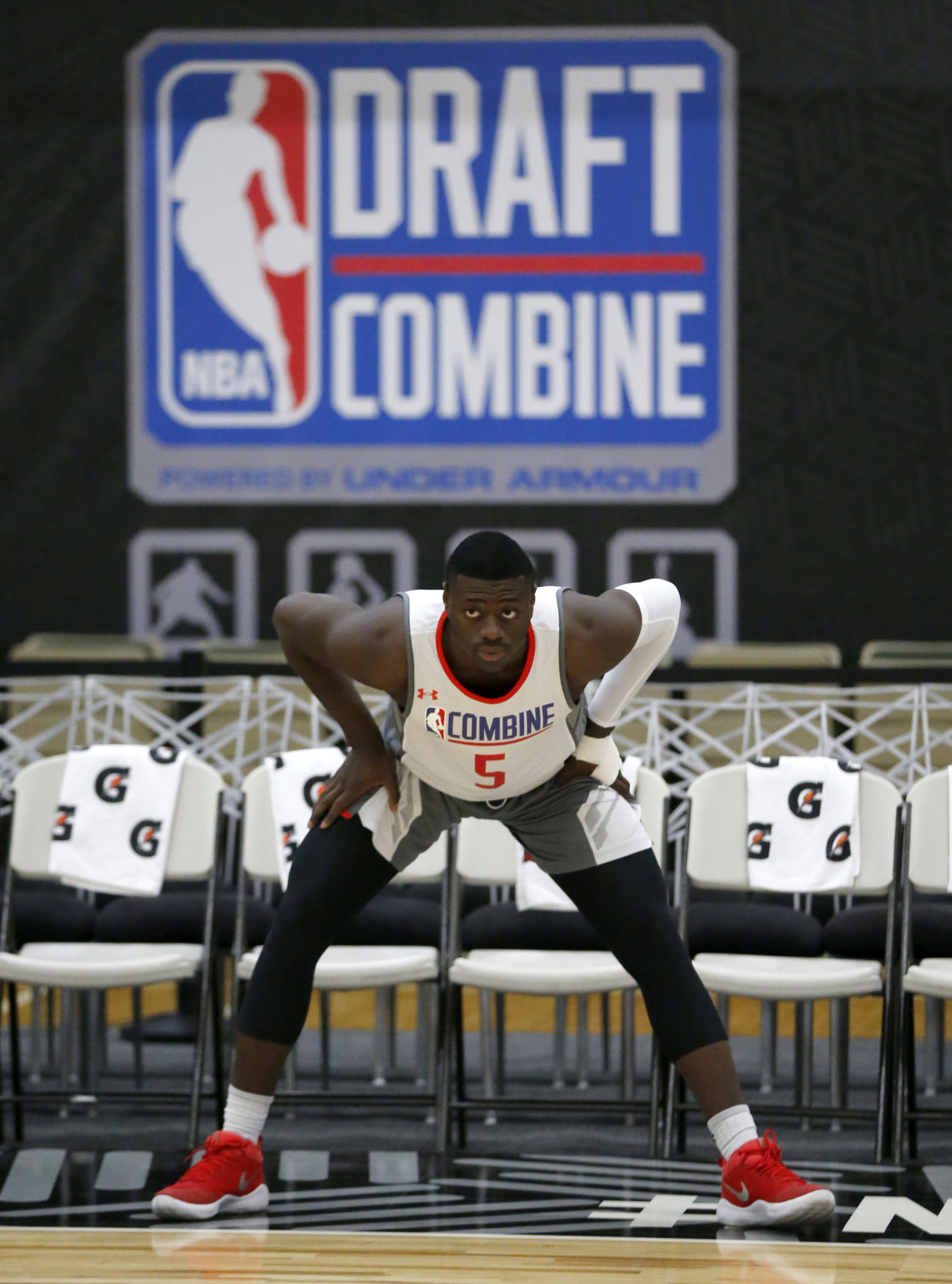 Rawle Alkins, Arizona
With a great first half and leading all scorer with 18 points in the first game of the day, Rawle made a pretty strong case for himself at the NBA Combine. His  decision-making, attacks to the rim and potential to develop into a really good shooter is what people say stood out in his combine performance. Rawle posted a 40.5 inch max vertical (ranked 4th overall) impressive many given his thick frame as opposed to the wiry stereotypical basketball frame. It's this frame that had broadcasters comparing him to fellow BK Native Lance Stephenson. Rawle's built some buzz around the league and according to some sits somewhere in late first round to second round conversations for teams. Rawle told reporters he's 50-50 on returning to Arizona. Either way, what a great opportunity and showing for Rawle so far!
Hamidou Diallo, Kentucky
This year's "Main Man of Mystery" was all the talk for the Queens Native's unique ability to be "None and Done" … Hami's measurables explain why he could be a first-rounder if he stays in. Hami has 10 days from the completion of the Combine to decide whether to pull out of the draft and go back to Kentucky or stay and roll the dice. Hami's 44.5" max vertical was tops on the day. His shuttle run time of 2.79 ranked second; while his Three Quarter Court Sprint time of 3.11 ranked third; and his Standing Vertical Leap ranked fourth at 34.5. In addition his 6'11 1/4" wingspan 4th among guards didn't hurt. He did not participate in scrimmages, but with how his measurables ranked, he nay not have to. The question on the lips of the broadcasters centered around if Hami is taken as a "project" of sorts, would he want to live the D-League life for a few years under NBA tutelage or go to Kentucky with Calipari "Master of the One and Dones" and rock out as projected. Either way, this is a great opportunity for a kid from Queens.
Hamidou Diallo shows off his 44.5-inch vertical at the @NBADraft #NBACombine!

Coverage continues at 3pm/et Friday on ESPN2! pic.twitter.com/shSPYNB0R1

— NBA (@NBA) May 12, 2017